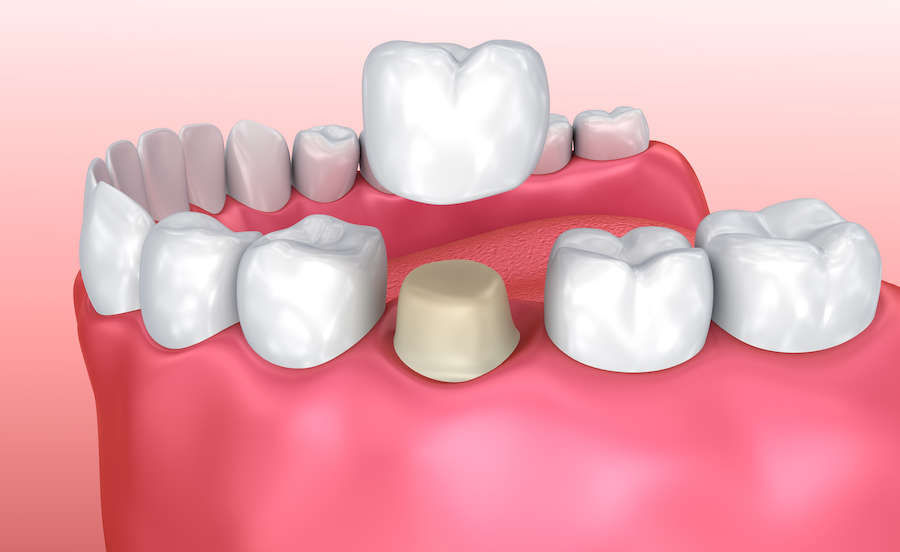 Same-Day vs. Traditional Crowns: A Clear Winner
August 18, 2023 8:07 pm
---
Dental crowns are an effective solution for restoring damaged or weakened teeth. In the past, the process of getting a dental crown involved multiple visits to the dentist and the use of temporary crowns. But thanks to advanced technology, same-day crowns are a superior alternative resulting in a quicker, more comfortable restorative process!
What Are Same-Day Crowns?
Same-day crowns, also known as CEREC crowns, are fabricated using advanced computer-aided design and computer-aided manufacturing (CAD/CAM) technology. Unlike traditional crowns that require off-site fabrication in a dental laboratory, same-day crowns are created in the dental office using a digital scanning system and an in-office milling machine.
Benefits of Same-Day Crowns
Same-day dental crowns eliminate the cumbersome impressions and long wait times associated with traditional crowns. Same-day crowns also offer other benefits like:
Enhanced Aesthetics

Same-day crowns are crafted from high-quality ceramic materials that closely match the natural shade and translucency of your teeth, resulting in a seamless, natural-looking smile.

Precise Fit and Function

CAD/CAM technology enables the dentist to create a custom-fit crown that aligns perfectly with your tooth structure, ensuring optimal functionality and bite alignment.

Tooth Preservation

Same-day crowns require minimal tooth preparation compared to traditional crowns, allowing for the preservation of more healthy tooth enamel.
Signs You Need a Same-Day Dental Crown
Tooth sensitivity
Severe toothache
Broken or cracked tooth
Other situations in which you could benefit from a same-day crown are time constraints and if making multiple dental appointments may be a challenge, or if you're looking to quickly restore a discolored or misshapen tooth to boost your smile.
Schedule an Appointment for Dental Crowns in Oxford, MS
Are you experiencing tooth sensitivity? Do you have a cracked tooth? You may need to address a dental problem with a dental crown. At Dawkins Family Dental, our team would be happy to consult with you to determine if a dental crown can help your smile. Contact us today to schedule your appointment!
Categorised in: Dental Crowns, Restorative Dentistry